With less than three weeks to go, presenters, honoured guests and your hosts, the LGLA Board is excited to bring you Forum 2020.
The LGLA Leadership Forum will be held from February 5-7, 2020 at the Radisson Hotel Vancouver Airport in Richmond.
The 2020 Forum theme is: Inclusive Leadership: Respectful, Collaborative, Engaged
Following up on the spring Elected Officials Seminar series, Inclusive Leadership will focus on helping people build skills with the idea of inclusivity. An exciting line-up of professional speakers, elected officials and staff will deliver a mixture of plenary workshops, clinics, and concurrent sessions to offer practical examples in leadership. Elected officials participating will leave with practical tools to help them work with one another, staff and the public in collaborative ways that recognize the diversity of people and perspectives that make up BC communities.
Please download our LGLA 2020 Program Highlights Bulletin or take a look at the details right here to see the exciting opportunities we have planned for you:
2020 LGLA Leadership Forum Program Highlights
What does it mean to be a truly inclusive leader, and what are the tools of respectful, collaborative, engaged communication and action? The 2020 LGLA Leadership Forum explores the theme of Inclusive Leadership, through practical examples; helping people build skills with the idea of inclusivity.
Wednesday, February 5th
Forum Registration (Radisson Hotel, Ballroom Foyer, 12:30-1:30 pm) – Pick up your registration package in the Ballroom Foyer, 2nd floor of the Radisson Hotel. 
Welcome and Opening – LGLA is pleased to announce that the Lieutenant Governor of BC, The Honourable Janet Austin will welcome the delegates to the 2020 Leadership Forum. Her Honour will be joined by Chief Wayne Sparrow of the Musqueam Nation, and by Malcolm Brodie, Mayor of Richmond.
Keynote Address –  The keynote for the 2020 Leadership Forum is a new face for LGLA: Chris Fields of Rynic.org.  In his address, "Five Ways To Create The Exceptional", Chris will explore ways in which local government elected officials may rise to the occasion in a world of exponential change and challenge.  Chris' 27 years of award winning community economic development experience has been dedicated to reconnecting people to the power of community-building. His cut through the clutter style challenges conventions and leaves people inspired to make community-building personal.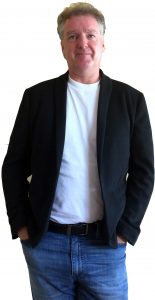 Address by Municipal Affairs Critic – Todd Stone, MLA. Municipal Affairs Critic, Todd Stone addresses the delegates of the 2020 Leadership Forum.
UBCM Address – Maja Tait – Sooke Mayor, and President of the Union of BC Municipalities, addresses the delegates of the 2020 Leadership Forum.
Plenary Workshop – What It Means To Be An Inclusive Leader in Your Community – LGLA President, Councillor Laurey-Anne Roodenburg and LGLA Director, Chair John Jack, co-host a panel consisting of a diverse group of local government elected officials discussing what it means to be an inclusive leader.
Networking Reception- Day one ends with the traditional LGLA Networking Reception in the Ballroom Foyer.  Join local government and First Nations leaders from around the province, as well as some of our presenters, for a beverage, a bite to eat, and some great informal discussion.
Thursday, February 6th
LGLA Founding Partner Morning Clinic – Prudent Investing: MFA Presentation – Peter Urbanc, the Chief Executive Officer of the Municipal Finance Authority of BC and an LGLA Director, will speak on Prudent Investing for BC Municipalities.
         Morning Concurrent Sessions – Choose among Three – (8:30-10:0am & repeat 10:30-noon)
Local Government – Indigenous Reconciliation: Economic Reconciliation in British Columbia – Finding Pathways to Collaboration through Leadership – MAH Staff and Panel                                          A panel discussion, with the participation of a member of the Indigenous Business and Investment Council, on the process of building relationships between First Nations and local governments.  The interactive panel discussion will present the people behind the partnerships from the Pathways to Collaboration initiative that showcases the growing number of successful economic development collaborations and partnerships between First Nations and local government.                                                                                                              
Women in Leadership – Tofino Mayor, Josie Osborne – With just over a year into the 2018-2022 municipal term, it's a great time to talk about the particular opportunities and challenges for women in BC's local governments.  This session will feature a panel of short talks from experienced and newly elected officials that offer insight into the experiences that women are having in BC's local governments – including some practical tips and strategies for dealing with common problems, barriers women face in being the most effective decision makers they can be.                                                                                                 
Working Together: Making The Most of Collaborating With Staff – LGMA Staff with Christina Benty and Ron Mattiussi                                                                                                                                                           One of the key characteristics of inclusive leadership is collaboration.  In the local government context this means two things: first elected officials are all leaders who need to collaborate with each other and second, the council or board needs to collaborate with its CAO and staff.  It is only by working together that elected officials and staff can provide good governance and services to citizens.  This session focuses on inclusive leadership with staff and what working together means in practice. Christina Benty is the former Mayor of Golden with over 12 years of experience in local government. She is a popular, dynamic presenter on various local government related topics with a rich inventory of anecdotes based on concrete experiences collected over long years in office.  She is joined by Ron Mattiussi, former long serving CAO of Kelowna, a passionate public service advocate, deeply experienced in local government management, and council-staff relations.
          Afternoon Concurrent Sessions – Choose among Three – (1:00-2:30 pm & 3:00-4:30 pm)
          Session One 1:00-2:30 pm
Communicating for Inclusion: How to communicate your decisions when you are all in favour-and when you are not – Jan Enns Communications                                                                                                   

How do you communicate your Board or Council decision with one voice, while still respecting individual differences? In today's key-stroke pace of social media, how we communicate as a Council or Board or as an individual member can help or hinder the very outcomes we desire.  Divided communication can create negative perceptions, misinformation and undermine our ability – and that of our organization – to move forward. It takes up precious time, resources and personal energy for damage control, do overs or mending hurt feelings. Join local government communications specialist Jan Enns, for a lively, interactive and informative workshop, offering tips to help you communicate with conviction – when you are all in favour and when you're not.
Candour, Conflict and Creativity – Tracey Lorenson – Paragon Strategic                                                 

How to utilize divergent views to increase candour and creativity when issues aren't black and white, without paralyzing the political process. A popular lecturer, Tracey has spoken extensively on a variety of topics including: leadership, strategic planning, human resources, governance, and developing regional strategies.  In addition she has lectured at UBC's Faculty of Law, Royal Roads University, Capilano University and the Justice Institute of BC.
Opportunities for Civil Discourse – Reece Harding – Young Anderson Barristers & Solicitors.        

Reece Harding is a partner at Young Anderson. His practice is primarily focused on local government law litigation, but includes significant components of aboriginal law, assessment and taxation law, natural hazard risk avoidance, mediation and police law.
          Session Two 3:00-4:30 pm
Communicating for Inclusion: How to communicate your decisions when you are all in favour-and when you are not – Jan Enns Communications (repeat of session one)
Candor, Conflict and Creativity – Tracey Lorenson – Paragon Strategic (repeat of session one)
Inclusion and Affordable Housing in the City of Richmond – A co-presentation by the Inclusion and Affordable Housing sections of the City of Richmond Community Social Development Department.
Address by MLA – Adam Olsen. 

MLA Adam Olsen to address the delegates of the 2020 LGLA Leadership Forum.

Evening Plenary Workshop – Hosts: Councillor Arjun Singh & CEO of MFA, Peter Urbanc              

Please join Arjun Singh and Peter Urbanc as they facilitate an open discussion on inclusiveness and local government issues.  This is your chance to talk with one another and share thoughts on relevant issues in your community and what's working.
Friday, February 7th
LGLA Founding Partner Morning Clinic Part I – Collaborative Approach to Addressing Long-Term Risks in a Short-Term Focused World: MIA Presentation – Tom Barnes, CEO, Municipal Insurance Association of BC                                                                                                                                                           

Climate change adaptation, Asset Management, and Emergency Planning, are three long-term risks that have to be addressed at the same time, in a short-term focused world. Tom Barnes, the CEO of the Municipal Insurance Association of BC, delivers a dynamic presentation to illustrate how it is best to address these risks by including them in a collaborative approach.
LGLA Founding Partner Morning Clinic Part II – Getting to know BC Assessment Mike Spatharakis, Manager, Local Government                                                                                                                                            

Who we are, how we collaborate with our Local Governments, and why communication is important so everyone understands the relationship between property assessments and property taxation.
          Concurrent Sessions – Choose among Three – (9:20-10:2 am & 10:40-11:40 am)
          Session One:  9:20-10:20 am
Importance of Inclusivity in Land Use Negotiations – Don Lidstone, Lidstone & Company                 

Don Lidstone of Lidstone & Company shares his vast experience on the topic of inclusivity and how it can impact land use and development negotiations at the local government level.  Lidstone & Company has done extensive work in this area and a number of their client municipalities have established programs with best practices under existing laws.                                                                            

UBCM – Union of BC Municipalities Presentation – Topic TBA
THEY: why a simple word can mean so much. A diversity and inclusion discussion with non-binary journalist Wil Fundal. 
         Session Two:  10:40 am -11:40 am
8 Principles for Inclusive and Equitable Public Engagement – Simon Fraser University; Staff from the Morris J. Wosk Centre for Dialogue                                                                                                                  

How do you meaningfully engage diverse voices, instead of reaching the same people?  In 2019, the SFU Morris J. Wosk Centre for Dialogue hosted seven focus groups and reviewed over 30 key resources to develop a set of eight principles that can guide the design of truly inclusive public engagement processes. This workshop will introduce the 

Eight Principles

and specific strategies that can help enact them, while opening up discussion on how these can apply to real-life scenarios, working within the constraints decision-makers face.

Seeing Through Others' Eyes – Making your Community More Accessible–Rick Hansen Foundation
Minister's Remarks. LGLA is pleased to welcome The Honourable Selina Robinson, Minister of Municipal Affairs and Housing
Forum Closing – Laurey-Anne Roodenburg, LGLA President
Rates:
$350/person + GST for registration by January 27, 2020 or until Forum is filled.
Registration:
Please follow the link to register: https://www.civicinfo.bc.ca/event/2020/LGLA
Accommodation:
Radisson Hotel Vancouver Airport (Venue of the 2020 Forum)-8181 Cambie Road $159/night/plus 16% Taxes – Rates are based on single or double occupancy, and additional guests up to 4 may be booked for $15 per person per night.
Rates will be honored by the hotel up to and including January 6, 2020, or until the LGLA room block is filled.
Reservation can be made over the phone by calling the hotel at 1-800-333-333, or by calling directly at 604-279-8384. Guests can also reserve by email: reservations@radissonvancouver.com
Updates and Contact Information:
Visit the LGLA website for periodic updates on the 2020 Forum Program.  If you have questions or need assistance, please contact LGLA Executive Coordinator Gabi Vindisch any time at gvindisch@ubcm.ca or by phone at 250-514-9237.
LGLA Thanks the Sponsors of the 2020 Leadership Forum